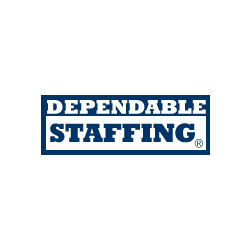 Pharmacy Technician
Tucson, AZ
Certified Pharmacy Technician needed for immediate Opportunities.

Dependable Staffing is currently recruiting experienced pharmacy technicians for hospital opportunities. Available schedules are Monday- Friday with the possibility of working occasional weekends 40 hours/ week.

Qualified candidates must have recent hospital experience working under the direction of a pharmacist. Must have experience with data entry, dispensing, packaging, IV, sterile compounding, customer service and assisting pharmacist as

Arizona Board of Pharmacy allows. Must be able to communicate clearly and work well with pharmacy team members and other professionals. Must be self-motivated and be detail oriented.

Requirements:* Current National and Arizona Certification* 1 Year Recent Experience* Current TB Test, MMR, Varicella & TDAP * Flu Vaccination 10/01- 04/01

We offer great weekly pay, contistency and flexible schedules!
19683